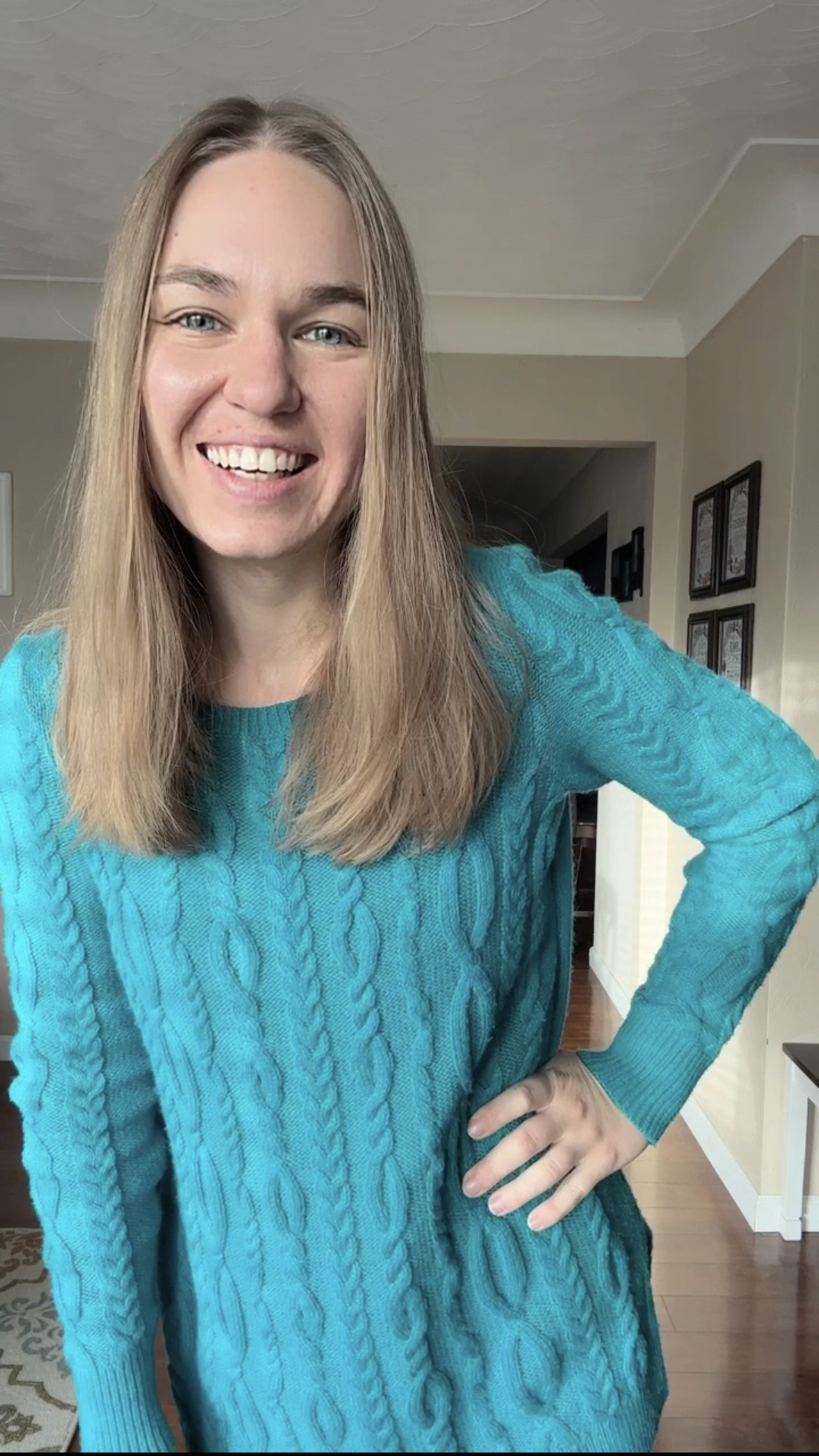 Nourish to Flourish Program
Over 6-weeks, I'm going to teach you how to make healthy eating simple, so that you can stop guessing and stressing over what you should or shouldn't eat, boost your metabolism, and enter the holiday season feeling confident to enjoy what you want to eat.
Here's what most people get wrong when thinking about healthy eating…
fat makes you fat
red meat should be limited
coffee is an acceptable breakfast
egg whites are healthier than the entire egg
low and zero sugar drinks are better for you
calories are important when choosing what to eat
it's better to choose low carb options like cauliflower
you have to cut out sugar completely to stop craving it
If any of that sounds familiar to you, you're in the right place.
What you'll learn in this program will completely transform your understanding of what it means to eat healthy to ditch diet culture and enjoy food on your own terms.
Join the 30-minute weekly group coaching call on Mondays at 5 pm CST over Zoom to get information in real time. If you can't make the call live, there will be a recording to view at your own convenience.
Our first call is Monday, September 25th.
Why do I love that this is a group call? Let's think back to being in the classroom…often, someone else asks a question you didn't think about until you heard it!
Everything you need will be available through an online community, which you will be able to access via app or web:
Houses weekly Zoom call link and recordings
New healthy recipe provided each week to fuel you
Weekly motivations shared to inspire your journey
Sharing successes and encouragement from everyone in the group for accountability and support
Question and answer section to make sure you feel confident with what you're doing at any point along the way

Bonus – if you don't make the live coaching call, you still have opportunity to ask questions
The investment for Nourish to Flourish is $500. After clicking the sign-up button and completing payment, you'll receive an email from abigail@nourishedrevival.com within 24 hours providing you with next steps! (please be sure to check your spam if more than 24 hours have gone by without seeing it)
Get Started with My Free Guide
Imagine if you no longer had to struggle with trying to eat healthy and found confidence to be your best for yourself and those you care about
…without restrictions or forcing yourself to eat things you don't really want to